Frequently Asked Questions
What areas do you serve?
Fayette, Clark, Scott, Bourbon, and Madison Counties
How do I pay?
You may pay in cash, by check, by credit card, we can bill your insurance or you may pay through Venmo using the QR code below.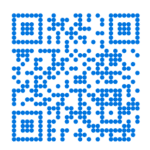 What are your hours of operation?
What age patients do you see?
Do you involve parents?
Yes, they are an important part of our intervention services.
Do you offer evaluations?
Yes, we evaluate all communication areas including difficulties producing sounds or saying words, stuttering, problems with the pitch, volume, or quality of the voice that distract listeners from what's being said, difficulties understanding or processing language, difficulty putting words together, having a limited vocabulary, difficulty using language to communicate in a way that is easily understood by others, difficulty with social skills that involve communication, difficulty with communication skills that involve memory, attention, perception, organization, and regulation, problem solving, and an inability to speak. We also evaluate in the areas of reading and processing skills necessary for efficient reading. We use interviews, observations, interactions, standardized tests and informal tests to determine the presence or absence of communication or OT delays or disabilities, the severity and the need for therapy.
What is Speech Therapy?
Speech therapy includes evaluation and treatment of all areas of communication and reading. We use systematic, evidence based interventions and techniques to help the client be successful at speaking, listening, following directions, remembering information, reasoning, expressing ideas and thoughts, academics, and using social language.
What is Occupational Therapy?
Occupational Therapy includes evaluation and treatment of all activities of daily living In children, this would include sensory and fine motor difficulties such as the ability to adapt to change or new settings, ability to calm down or stay alert, self-care skills, and school skills such as maintaining attention, copying, writing and cutting.
What is the treatment process?
We individualize our treatments to the client's need. We use developmentally appropriate and highly engaging activities so our clients enjoy their therapy sessions. We use multisensory techniques, including watching, listening, moving, touching, experiencing and doing. At the end of each session, we review everything we did with the family and provide activities or suggestions for practice during the week. Clients are typically seen for 30-60 minutes one to two times per week.