Core4 Therapy
Award-winning, nationally recognized speech pathologists who are best-selling authors and in-demand speakers.
Specializing in intervention for communication, reading, sensory, and fine motor delays and disorders. Serving infants to adults in Central Kentucky.
Covid
In our efforts to maintain the health and safety of our clients, staff, and therapists, we continue to follow the state, CDC, and White House guidelines related to COVID-19.
Procedures to follow for office visits: Upon arrival, please call the office from your car. Your therapist will meet you at your vehicle. The therapist will take the temperature of anyone entering the office. All clients over the age of 2 should wear a mask into the office. For initial evaluations, we will allow a parent to accompany the child in and remain in the evaluation room with the child. When there is an established relationship, we will ask parents to remain in their car as often as possible. Only one family member is allowed per client. All others must remain outside the office. Clients and the attending family member will be asked to remain in the therapy room during the sessions.
We will continue to offer the option of seeing clients through telehealth or to see clients using a mix of in person and telehealth sessions.
Thank you for your patience as we make it our goal to provide a safe and healthy environment for our clients and staff.
Telehealth
Core4 Therapy is now offering telehealth sessions. Telehealth is the use of telecommunications technologies to provide health care. We are using our Jituzu patient portal as our HIPPA compliant telehealth platform to connect with clients and families. Therapy sessions will be conducted via videoconferencing, using computers, laptops, tablets, or mobile devices. Our therapists may offer teletherapy sessions to provide speech and occupational therapy activities and carryover activities for our patients and families when they are not able to attend in person sessions.
Telehealth is currently covered by most insurance companies and Medicaid. Our office will reach out to each individual insurance company in order to confirm coverage for telehealth services. We recommend that our clients also check their individual policies, as policyholders are sometimes able to get more complete information.
Let us know if you are interested in telehealth therapy sessions. We will need a signed consent form as well as payment set up through the office (a credit card/health savings card can be put on file or a plan for payment can be set up through our patient portal). Your therapist will set up a scheduled session with you and send you the information to invite you to the telehealth session. It will be necessary that a parent, guardian, or caregiver be present for pediatric clients or for those who may need assistance.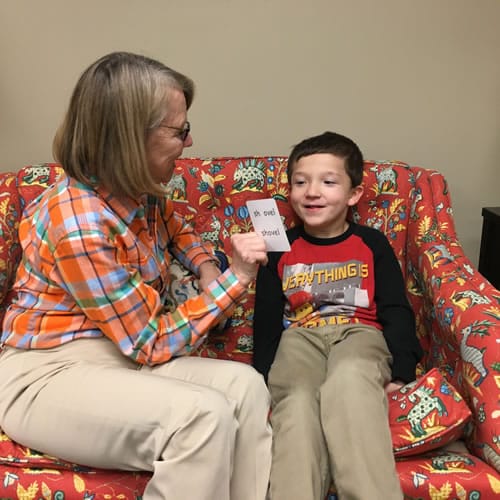 Experience
Our team of speech-language and occupational therapists has a combined experience of more than 160 years. Our four principal therapists worked together at a preschool, where 50% of the students were special needs. We have also served as clinical instructors and educators at universities and serve as mentors to students, parents and other therapists.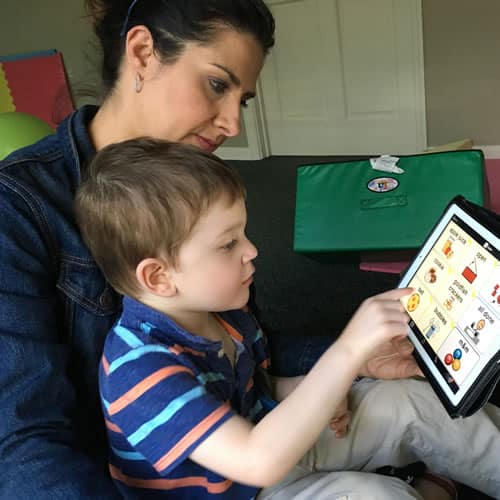 Compassion
We believe in utilizing a multi-disciplinary, family-first approach to help each patient reach his/her maximum potential.  As no two people are alike, neither is our treatment. We provide tailored programs and unsurpassed quality of care for each client and family we serve.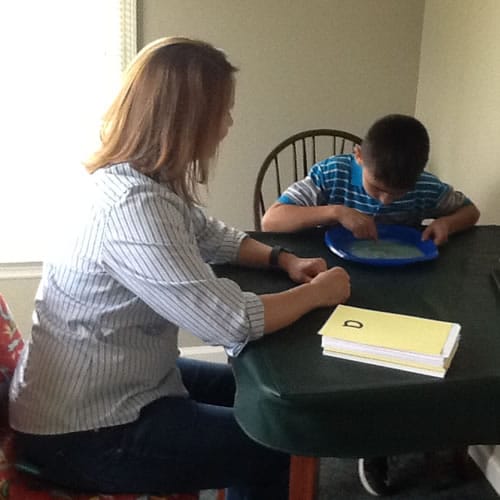 Expertise
Our therapists are national specialists in childhood apraxia of speech, reading, dyslexia, infant massage, Handwriting Without Tears, Brain Gym, and more. We have authored 10 books and publications, two of which are national bestsellers. We serve as speakers at workshops, seminars and trainings around the U.S., and are proud recipients of many awards including the Clinical Achievement Award, Johanna B. Hancock Award, the Cardinal Hill Fellowship, and the Lyman T. Johnson Fellowship.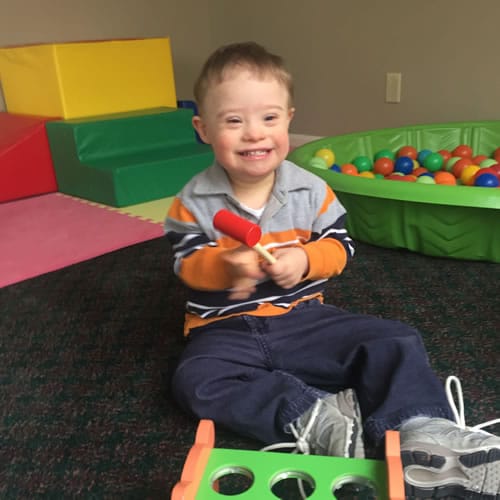 Dedication
It is important for us to put our clients first. We stick to our schedules and adapt to yours if changes take place. Our therapists are dependable, loyal and caring to our families. We serve in various capacities in our churches and volunteer in our communities making our world a better place to live.